Oak & Gloss

Dark Natural & Gloss

Bronze & Satin

Almond & Satin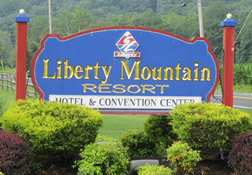 Cedar & Satin

Natural & Satin

Sequoia & Gloss
Almond on the rails.
Semi-Cedar on the floor.
Perma Chink Log Home Care Products, Maintenance, Restoration MD, VA, WV, DE, PA
See Dirt Run!™ Inc. is proud to offer the Perma-Chink line of products for log home care. Perma Chink offers an excellent line, serving the needs of homeowners who have log homes, log cabins, and cedar sided homes. Both Ultra 2 and Ultra 7 offer a 5 Year Warranty from Perma Chink when all of the suggested coats are installed. Lifeline Advance top coat offers excellent protection while enhancing the look of the color coat. The Lifeline Accents collection offers a beautiful selection of semi-solid stains to compliment the trim or other wood surfaces on your home. Deck Defense is an excellent choice to protect your deck completing the finished look of your home. While they are not inexpensive, these coatings are among the best in their class in the log home coatings market today. The products are VOC compliant in all 50 US States including the Northeast Corridor and California.
Only tinted sealers (containing pigment that gives them color) offer UV protection for your log home, log cabin, cedar siding, or wood deck. For this reason we only suggest using tinted sealers or solid stains for your exterior wood clear sealers (water clear) are not recommended, and will not offer you the level of protection found in tinted sealers and solid stains. Why don't we list other products typically seen in stores or mentioned by contractors? Because we're very particular about the products we use. We suggest only those products that we have seen stand the test of time and meet our own criteria for durability. We've tried and tested many products and believe these to be the top products available on the market today.
Color may vary depending on age, species and porosity of wood. To view examples of these products applied to various species and ages of wood, visit our photo and video gallery and view video customer testimonials. To view larger images of the color swatches below, click the individual swatch. We also have project galleries featuring photos of homes with specific colors installed. We encourage you to visit them.
Perma Chink Ultra 2:
Butternut 854
Autumn Gold 815
Dark Honey 822
Wheat 821
Natural 880
Dark Natural 830
Hazelnut 870
Cedar 885
Bronze 874
Walnut 865
Stone Gray 863
Gentry Gray 842
Driftwood 861
Oak 832
Sequoia 835
Chestnut 868
Pickled White 850
Classic Brown 878
Beachwood 848
Barn Gray 872
Perma Chink Ultra 7:
Caramel 325
Oak 332
Almond 345
Bronze 374
Chestnut 365
Smoke 363
Cedar 385
Eucalyptus 390
Rustic Gray 372
Perma Chink Lifeline Advance Top Coat:
Gloss
Satin
Perma Chink Deck Defense:
Harvest Wheat
Honey Maple
Redwood
Hickory
Weathered Gray
Perma Chink Lifeline Accents:
Midnight 714
Azure 718
Newport 722
Garnet 726
Cinnabar 730
Barn Red 734
Bordeaux 738
Black Walnut 742
Espresso 746
Charcoal 750
Sand 754
Pickled White 762
Umber 758
Spruce 766
Evergreen 770
Jade 774
Forest 778
Fern 782